It was late 2010 when I discovered heating oil for the first time. I always knew 'of' heating oil, but never gave it much thought growing up. My parents' home had two giant buried oil tanks, and the truck would come once a year, delivering somewhere between 2000 and 3000 gallons. Little did I know how unusual this is, and that most homes do not have 3000 gallons of underground storage available!
My real introduction to heating oil came when I moved into my first house – an 1865 Victorian fixer-upper in Ridgefield, CT. The house was all original: single-pane floor-to-ceiling windows, no insulation, 11 foot ceilings, and a 30 year-old oil-fired furnace that must have replaced a coal furnace before that. Fueling the furnace was a single, 275 gallon oil tank in the basement. As we quickly discovered, that tank needed refilling quite often as the cold months came in!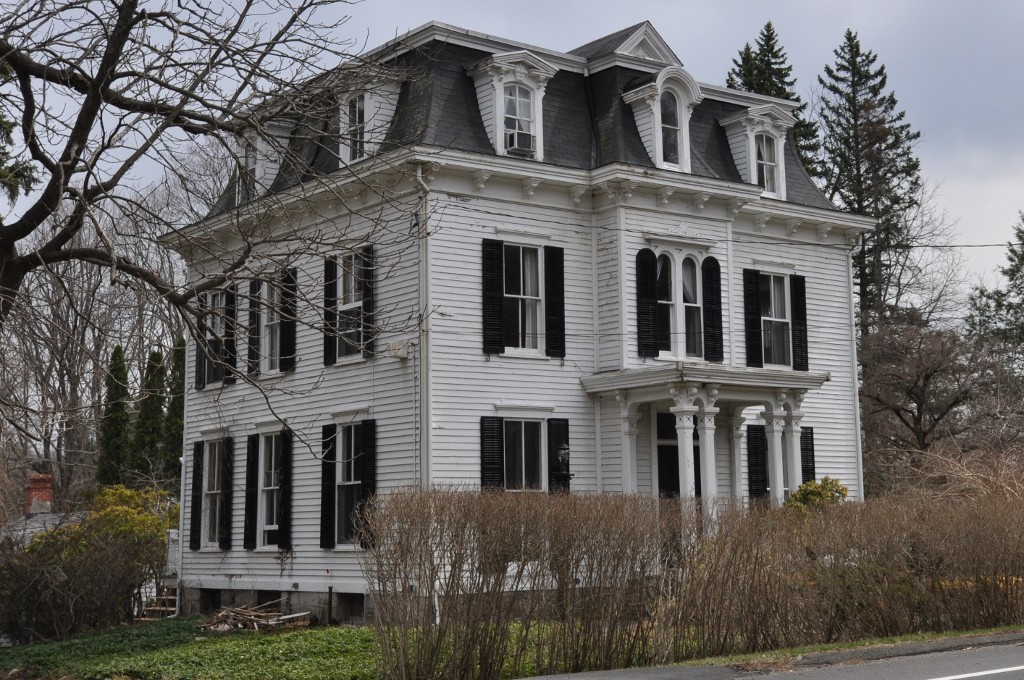 Automatic Heating Oil Delivery
Like most homeowners do, the first thing I did was go through the checklist of services that we would need. Garbage was easy…the first direct mail piece that showed up in the mailbox told me that that company had their act together. Electricity and cable…there is only one option for each in Ridgefield, so those were easy too. Heating oil delivery, I would later learn (years later, in fact), was actually a very competitive space, and choosing the right supplier (or suppliers), could amount to hundreds of dollars of savings every year.
What I ended up doing for those first couple of winters is signing up for 'Automatic Heating Oil Delivery' with a company in the next town over. I would sign a contract with them, they would check my credit, and then they would simply show up on their own schedule and top the tank off now and then. There was never any normalcy to their delivery schedule. All I remember from those first few years was coming home from work every day, and dreading finding another $500+ delivery ticket in the mailbox.
By the second and third winter in the house, heating oil prices started to rise significantly. At times I was paying over $4 a gallon, and was really having a hard time with it. I rented out a couple of bedrooms in the house to friends, and splitting the heating oil bill became so contentious that one of the roommates left mid-winter. We tried everything to conserve heating oil. We would put plastic up on the windows to seal out any drafts. We would turn the heat to 50 degrees during the day while we were all at work. Other times, we would leave the heat alone all day, thinking that was the better move. We really had no idea what was working – if anything – and by the fourth winter, I simply decided to try a new supplier.
Budget Payment Plan
I remember chatting about my heating oil woes with one of my trusted friends, and decided to give the company he uses a try. This company offered me the stability of a 'Heating Oil Budget Payment Plan', wherein I would make consistent monthly payments for 9 months out of the year. This would soften the blow of those cold winter months and sounded like a good plan to me.
Before long though, it turned out that this Budget Plan was too good to be true. After only a few months in, I got a letter saying their estimates were wrong, and my $300 monthly payment wasn't going to cut it. $300 become $450 and ultimately became almost $700 by the end of the winter. Suddenly, summer had arrived and I was still paying $700 a month for last winter's heating oil.
As I've since learned, customers on Budget Payment Plans are the most profitable type of customer. The reason is two-fold: 1) the heating oil delivery company can deliver on their own terms – even topping you off at the end of the season right before the contract is up; and 2) they can charge very high prices for oil. Since the impact of those high prices is spread over many months, the homeowner will not notice it immediately. But I digress…back to my Smart Oil Gauge story!
Locking-In a Heating Oil Price
Around 2015, after experimenting with a budget payment plan and seeing sky-high oil prices, I decided to lock in on an oil price for the first time. This would alleviate the concern that if prices went up, I would be on the hook. All started out well that year, but when prices started to come back down a bit, I was left stuck at the price I agreed to. This didn't bother me too much, as I knew that it could have gone the other way. But in the process of seeing what prices heating oil was going for those days, I discovered the 'Cash' or 'COD' heating oil market. This was a whole new way of buying heating oil it seemed: if you simply waited until your tank was low, and called up an oil dealer for a delivery, you would get a seriously discounted price for oil. Let me repeat…instead of being loyal, and counting on one single heating oil supplier for the year…you could simply order oil as needed and actually save money!? This seemed completely backwards to me. In what other industry do you get a worse deal by committing all your business to a single company?
The Idea For The Smart Oil Gauge
In May, 2016, at the end of another expensive heating oil season, I thought to myself there had to be a better way. If only there were a device on the tank that could tell me on my phone how much oil was in the tank at any given time, I could start taking control of our heating oil consumption. We could set it to record the level all throughout the day, so we can actually see when oil was being used. We could determine once and for all whether it made sense to turn the heat down during the day, or leave the thermostat alone. (The answer, it turns out, is it depends on your system…I have forced hot air, so turning the heat down during the day ends up being most cost-effective.)
After putting some thoughts and a back-of-the-envelope business plan together, I called up childhood friend Joe Mygatt, and laid out the plan. Joe and I went to elementary, middle, and high school together, competing in various super-nerdy Science programs along the way, and ultimately both went off to engineering school after high school. Joe had just moved back to CT after working at and co-founding a couple of startups. In his most recent company, he had developed robots that could identify veins in a patient's arm, and then insert a needle into a vein and draw blood – all without human intervention. I was working for Branson Ultrasonics – a division of Emerson Electric – at the time, leading the Global Product Management team. This was probably the coolest job I could have asked for, as I spent my time traveling between Japan, China, Southeast Asia, and Europe bringing our next generation product line to fruition. When I had the idea for the Smart Oil Gauge, however, I knew we had to jump on it.
When Joe and I first started chatting about the device, you could see the gears turning. Within about a week, Joe had a very crude breadboard with a bunch of wires going to a sensor, taking measurements, and spitting them out on a laptop on the dining room table. I was thrilled, to say the least, and we were off to the races.
We spent the next several months building the foundations of a company. We needed not only to turn that breadboard into a product, but also build a website, a database, instruction guides, packaging, raw materials, circuit boards, and the myriad other things required to take a product to market. We worked long hours – mornings, nights and weekends – and were able to launch the product officially in October, 2016.
Introducing the Smart Oil Gauge – a WiFi Heating Oil Tank Gauge
After a few months of testing, we hand-soldered a bunch of circuit boards and built the first 10 units for sale. We told each other that if we sold 10, we would buy the components to make 100 circuit boards. Well, we put the website up, and within a few days had sold the first 10. With not even a mobile app yet – you had to access the tank levels on our website – we knew we were on to something.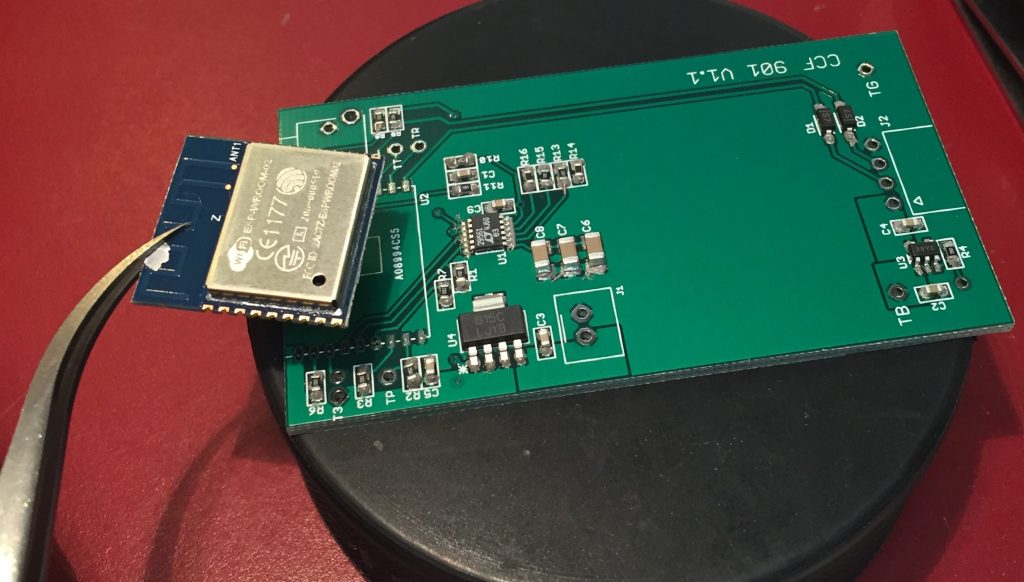 In the very beginning, we did not even have dedicated packaging. We did our best to make some nice stickers to put on the boxes, and to make a decent-looking QuickStart Guide to go in the box.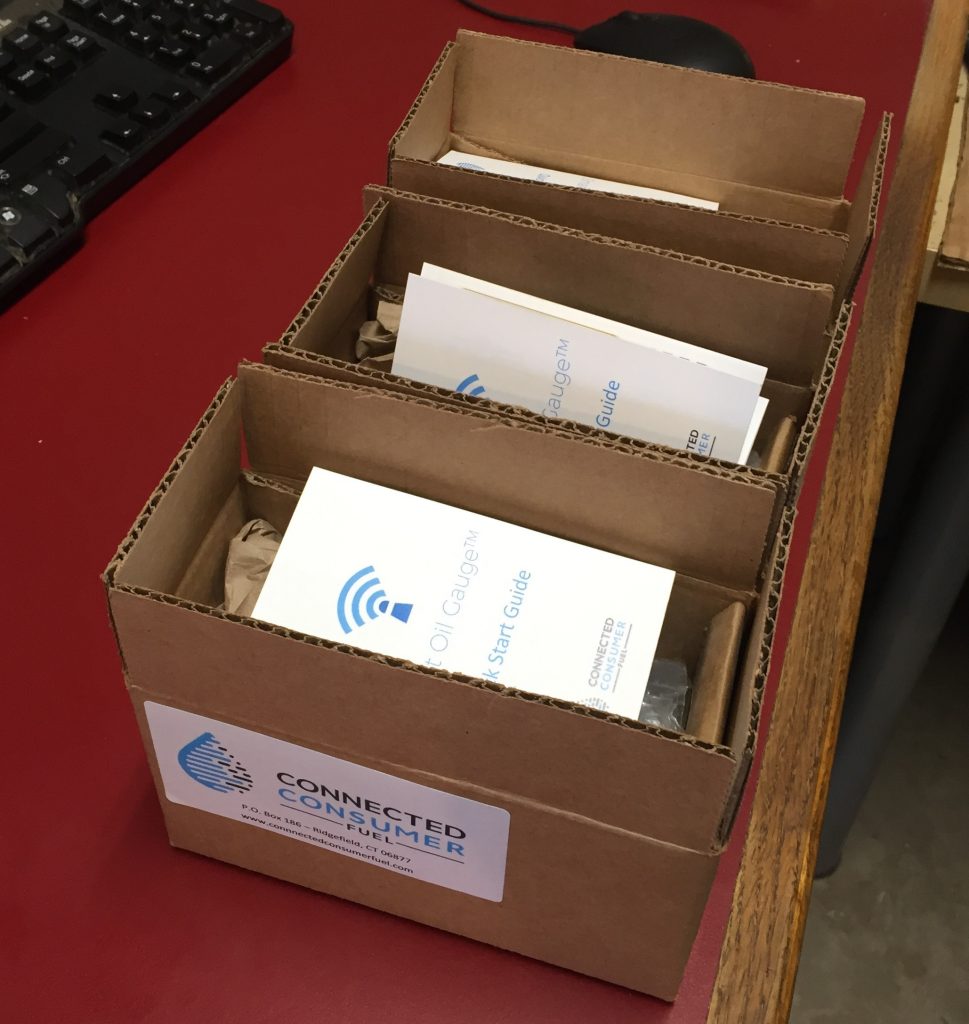 Customer Support
When we first started shipping the Smart Oil Gauges, we had a Google Voice number that would ring me first, then Joe, if anyone needed help. Since most calls came after hours (people tend to install these types of devices after work), we'd often spend weeknights together getting live customer feedback, while Joe would make programming changes on the fly to get people online.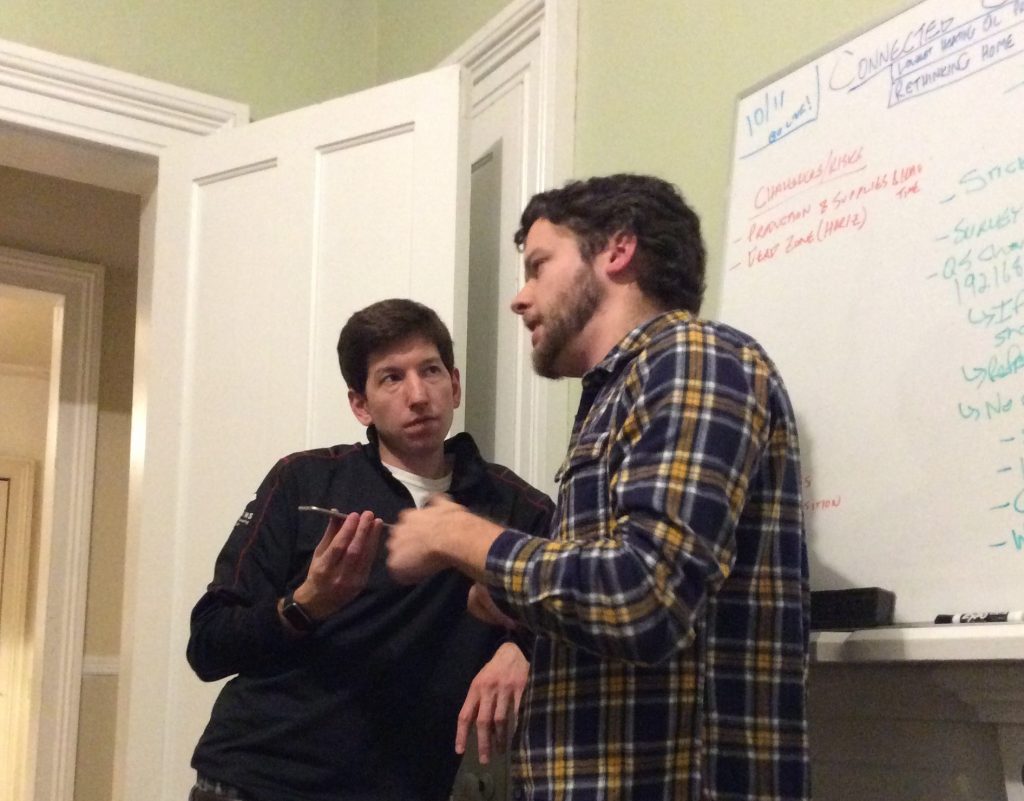 Expansion – Wholesale and the Eastern Energy Expo
After hand-assembling those first several hundred Smart Oil Gauges, we continued improving the product and started showing it to the world. We began speaking to heating oil dealers and learned of a trade show that we had to attend: the Eastern Energy Expo. We bought a booth in the summer of 2017, and immediately had interest from a variety of wholesalers. The main one was Sid Harvey's, a company with 80+ locations that specialized in oil heat. We spent the next several months making a pitch at their corporate headquarters, and negotiating specifics to get our product into stores. We eventually landed a deal where they would put our product in a select number of stores, and expand from there. The product started selling immediately, and we quickly expanded into the remaining locations in the northeast.
With success at Sid Harvey's, we then entered F.W. Webb, Torrco, Bell Simons, and a variety of other wholesalers that would resell the Smart Oil Gauge to technicians and oil companies.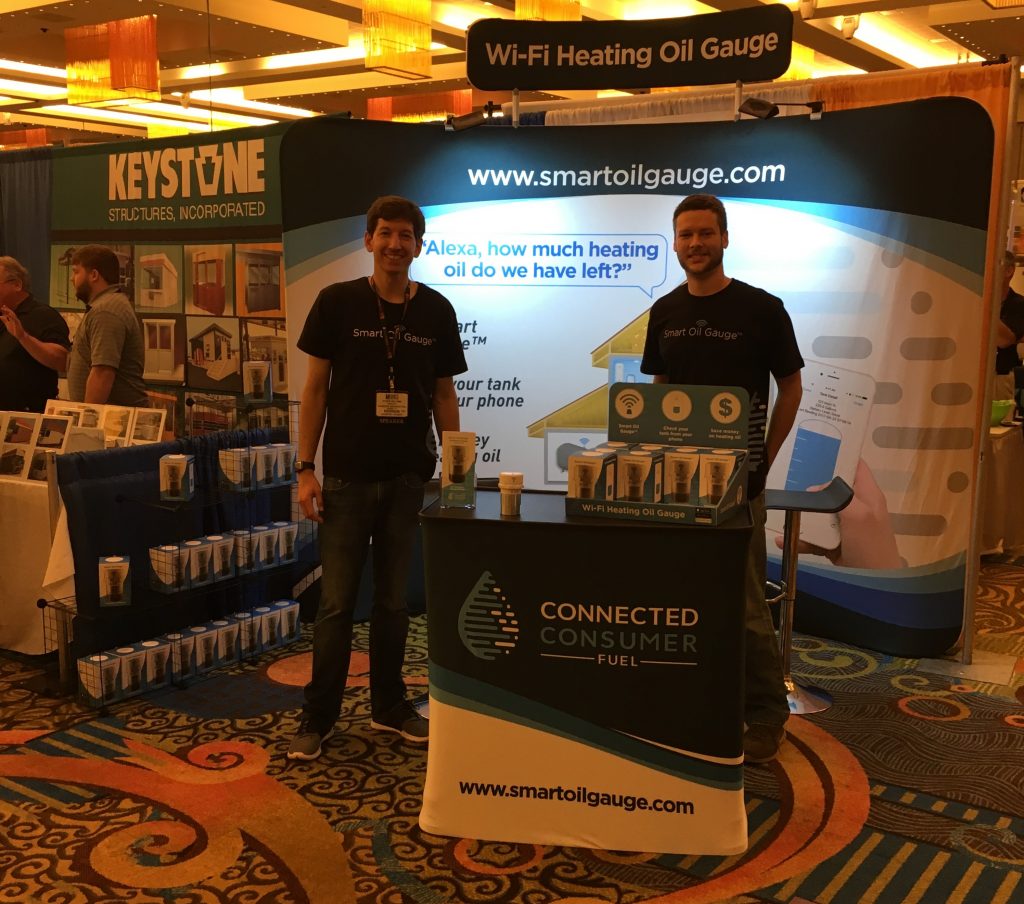 Droplet Fuel – For Heating Oil Dealers
In 2018, we were approached by a number of heating oil dealers who were using our product but wanted it to do more for them. With their feedback, we developed Droplet Fuel, a platform that would report hundreds of Smart Oil Gauge tank levels to a central dashboard for heating oil dealers. This would allow them to optimize delivery schedules, avoid runouts, and improve efficiencies with their automatic delivery customers. Our software speaks directly to the oil companies' back-office software so customer service representatives can easily pull up a homeowner's exact tank level if need be.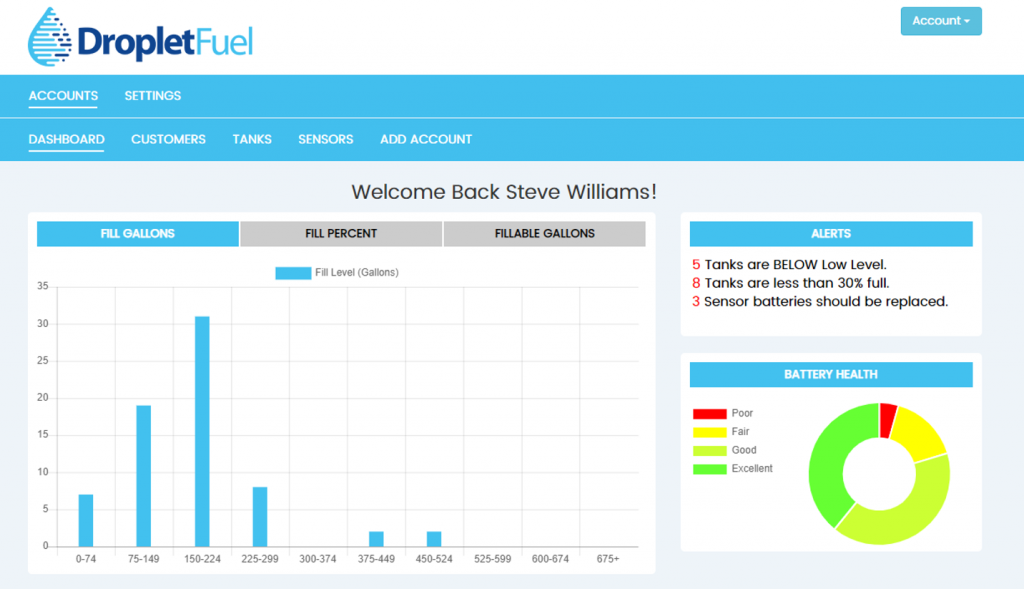 We also developed a way for dealers' will-call (on-demand) customers to reorder heating oil right from the Smart Oil Gauge app. This proved to be an extremely valuable tool for heating oil dealers. By selling a 'private-label' Smart Oil Gauge, their customers could order from them with the touch of a button, and have fuel on the way in no time. This created a much stickier customer for the heating oil dealer, and customers loved it too. With the Droplet Fuel platform, we had developed a recurring revenue stream for the business, and tested a new way of ordering heating oil, which would ultimately lead to our next project.
FuelSnap – A Heating Oil Marketplace
After building a solid reputation online for the Smart Oil Gauge, and developing a technology platform that would connect homeowners and heating oil dealers, we started laying the groundwork for FuelSnap. FuelSnap is a marketplace for heating oil that eliminates nearly all of the friction in the ordering process. With or without a Smart Oil Gauge, a homeowner can quickly review prices for local heating oil dealers. They can read reviews, see when the delivery can be made, and order oil in seconds. Payment is made securely with a credit card, and the Smart Oil Gauge knows exactly how much to order. We signed up over 50 dealers to join FuelSnap in the first few months, and are hearing nothing but great feedback about FuelSnap so far.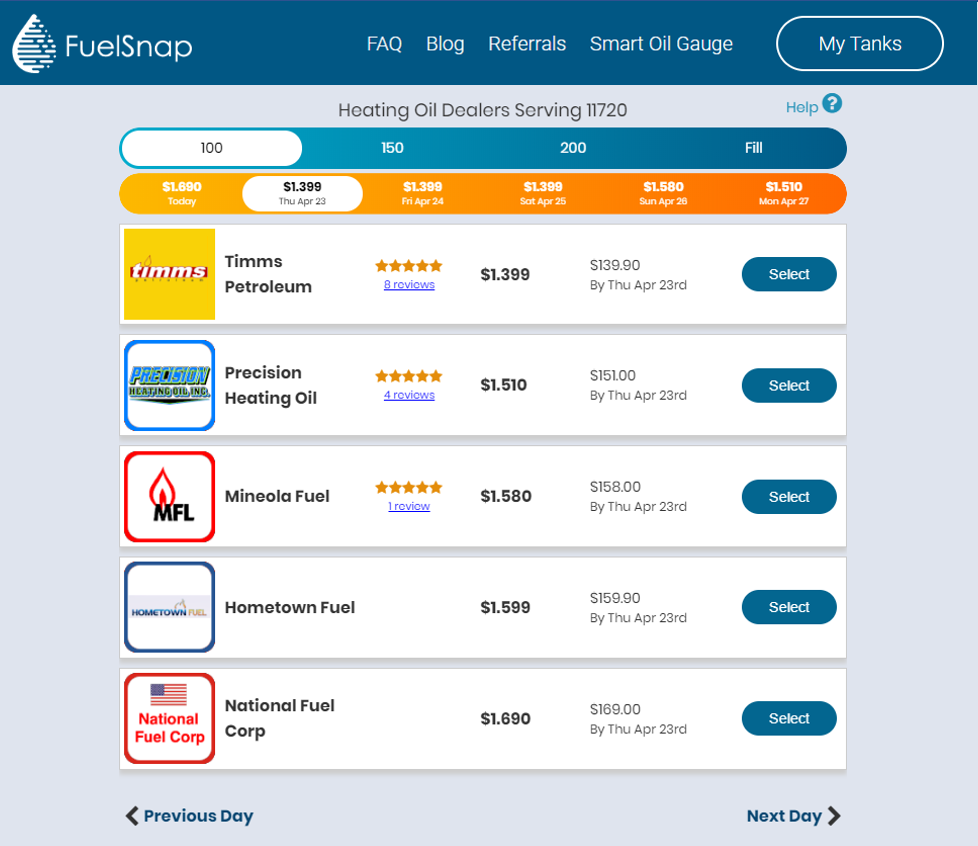 Smart Oil Gauge in 2020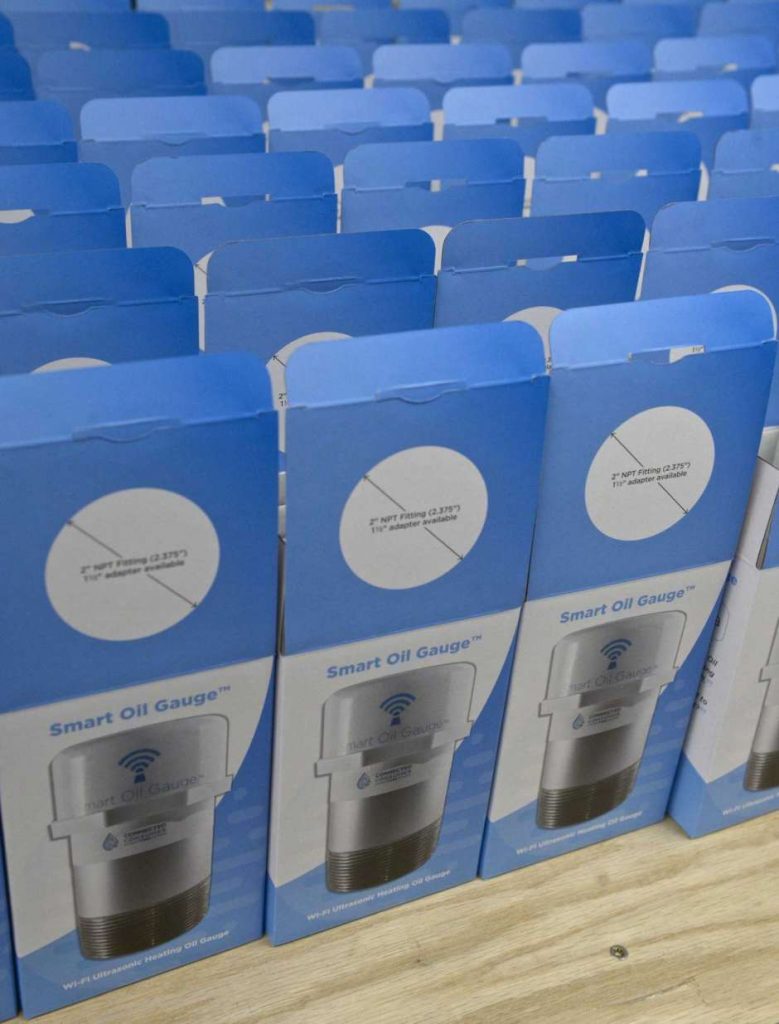 In the last few years, we've gone from an idea, to hand-building Smart Oil Gauges in Joe's barn, to having a dedicated assembly line, and an amazing team of customer service, sales, assembly, and software developers to support our growing community of users.
If you've got oil-heat and a similar story to mine, it's time to give the Smart Oil Gauge a try! Watching your consumption by the hour, and ordering oil in a matter of seconds are two things you soon won't be able to live without :-).
Happy heating,
Steve